Zara DogDog on the school run (Paperback)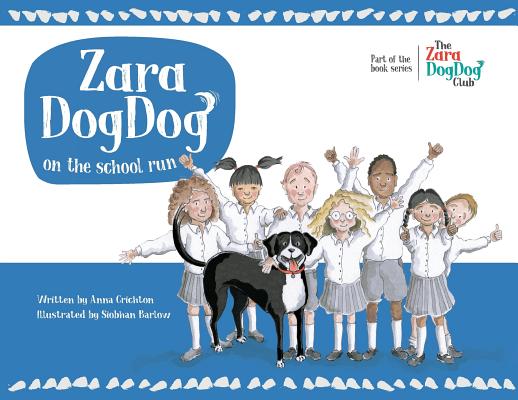 $12.99
In stock at publisher: Usually Ships to store in 3-5 Business Days
This book cannot be returned to our store.
Description
---
Zara DogDog loves walking to school with Isaac and Amelia but why does she feel nervous when she arrives at the playground?
Zara DogDog on the school run is an informative picture book that teaches children how act around dogs. Children will learn how to read a dog's body language, understand what may frighten a dog, and how to behave safely around a dog - not just at the school playground, but wherever they are.
Zara DogDog is written for children aged 3+ years. It is recommended that an adult is present while reading the books so they can discuss what they have learned.
Each story is inspired by Anna's own dog, Zara.
www.ZaraDogDog.com