La noche no será eterna: Peligros y esperanzas para Cuba (Paperback)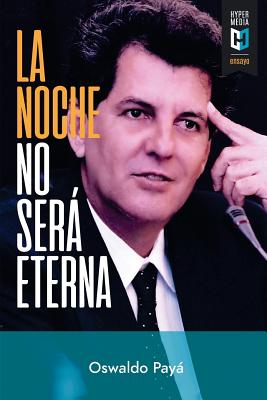 $22.90

In stock at publisher: Usually Ships to store in 3-5 Business Days
This book cannot be returned to our store.
Description
---
Las luchas de Oswaldo Pay como l der de la oposici n pol tica no fueron en vano y abrieron caminos hacia la libertad del pueblo cubano. Pronto llegar la hora de la democracia en Cuba. ( scar Arias S nchez, ex presidente de Costa Rica, Premio Nobel de la Paz). Este libro es un faro para el futuro de Cuba. Una visi n de la preciada libertad por la que Oswaldo Pay luch toda su vida. Y as habr de inspirar a las nuevas generaciones. (David E. Hoffman, autor ganador del Premio Pulitzer). Nos une la fe en las ideas y valores cuyo propagador fue Oswaldo Pay . Nos une tambi n la esperanza de que la nueva Cuba por la cual l luch finalmente ser realidad. (Lech Walesa, ex presidente de Polonia, Premio Nobel de la Paz). Ojal que el Premio Nobel de la Paz le sea concedido a Oswaldo Pay , ese gran defensor de los derechos humanos en Cuba. Ojal que ese premio refuerce el valor de todo el pueblo cubano para resistir sin violencia a un r gimen violento. (V clav Havel, ex presidente de la Rep blica Checa).