Krista Kim-Bap (Paperback)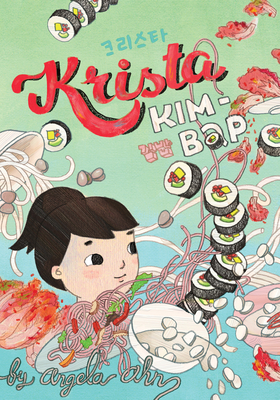 Staff Reviews
---
Reviewed by Jake
This book is about a Canadian-Korean girl Krista who at the beginning of the book does not have a good relationship with a lot of people including her grandmother, sister, and the girls at school. The book tells about how she resolves these conflicts. I like this book because you can learn about the Korean culture, for example, about different foods like kimbap and kimchi (believe it or not kimchi is stinky, so get your nose plug out peeps!). There is also a lot of drama going on in the book, so I would say this is for kids who like drama. I believe this is for 9-year-old kids and older.
— From
Young Readers Advisory Board
Description
---
Krista and Jason have been best friends since preschool. It never mattered that he was a boy with reddish brown hair and she was "the Korean girl" at school. Now in fifth grade, everyone in their class is preparing their Heritage Month projects. Jason has always loved Krista's Korean family, and particularly her mom's cooking, but Krista is conflicted about being her school's "Korean Ambassador." She's also worried about asking her intimidating grandma to teach the class how to cook their traditional kim-bap. Combine that with her new friends pulling her away from Jason, and Krista has a lot to deal with this year.