Caterpillar and the Butterfly Effect. La Oruga y el Efecto Mariposa: A Bilingual Spanish Children Book. Un libro Bilingüe en Español para Niños (Paperback)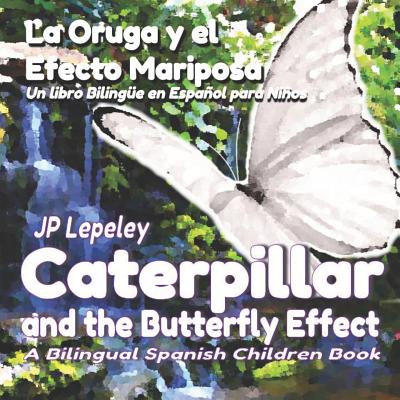 $9.45
In stock at publisher: Usually Ships to store in 3-5 Business Days
This book cannot be returned to our store.
Description
---
Great for Bilingual Spanish Education. A perfect way to start teaching Spanish to your children. Caterpillar and the Butterfly Effect (La Oruga y el Efecto Mariposa) is a bilingual Spanish book. It brings the Spanish phrases and sentences with beautiful artistic Images so children of all ages can have a fun learning experience. Pete is a hard-working caterpillar facing challenges day by day. With a tempered spirit and the help of a powerful butterfly, Pete finds a way to connect to himself and become a better caterpillar. With words and phrases, this is a wonderful bilingual Spanish children's book full of fun colors and dazzling images. This is a book created for parents that are really interested in giving to their children the opportunity to learn Spanish from native Spanish educators. Toddlers and kids will learn to speak Spanish by learning some basic Spanish words, short phrases, sentences, which will encourage them to create their own conversations. This is a brilliant bilingual children's book that teaches Spanish to kids (and their parents) in a unique way. With the heart of the Latino culture in every single page, this cultural adventure goes far and beyond anything available in the market of books on first words in Spanish. We bring the essence of being Latino, our loved culture that gives us a meaning and our traditions. We also bring the best tools in the field of education and applied the best techniques to empower your children's minds to develop their great potential, learning Spanish the Latino way. Enjoy.