Del clarín escuchad el silencio: 59 poemas de amor y una canción contrarrevolucionaria (Paperback)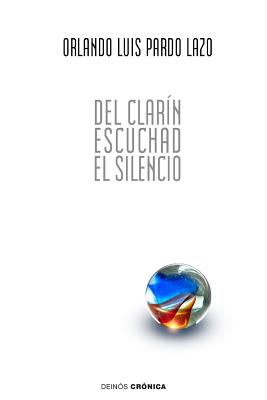 $14.99

In stock at publisher: Usually Ships to store in 3-5 Business Days
This book cannot be returned to our store.
Description
---
Si Cabrera Infante escribi en "los distintos dialectos del espa ol que se hablan en Cuba", Orlando Luis Pardo Lazo introduce en el cubano las palabras de un himno tocado en reversa. El castrismo como expletivo y cochinada subliminal. Debido a que el escritor es tambi n un bi logo, su contrarrevoluci n pretende afectar la gram tica del ADN, la estructura sem ntica. El acr nimo deviene organizaci n para la liberaci n de una Palestina interior: OLPL es el Malleus Castrorum, el ant doto del Castro que llevamos adentro. As Orlando Luis Pardo Lazo ha llegado a ser un evento de masas, un acto de repudio antit tico, peripat tico y unipersonal. Su desaforado Work in Progress parte de Lawton, La Habana, y avanza sobre Rhode Island, New York, Alaska, Miami y Reikiavik. El discurso anticastrista, para cobrar sentido, debe reconquistar el mundo, y los ensayos que integran este libro est n escritos en lenguaje evang lico, en los distintos dialectos de la esperanza. Es la maldita buena nueva de una poca l mite que encontr en OLPL su expresi n m's acabada. N stor D az de Villegas.