Treasure Island (Ladybird Classics) (Abridged / Hardcover)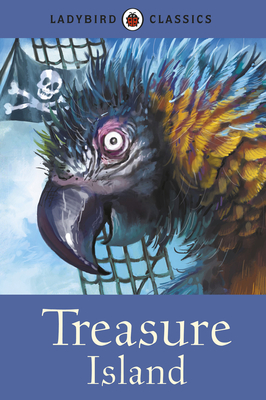 Description
---
A perfect first illustrated introduction to the classic pirate adventure story for younger readers

Treasure Island has been sensitively abridged and retold to make it suitable for sharing with young children, while retaining all the key events and characters of the Treasure Island story, including Jim Hawkins, Long John Silver, and Ben Gunn; deadly pirate battles; ship-bound adventures; and the hunt for treasure.
About the Author
---
Robert Louis Stevenson was born in Edinburgh in 1850. The son of a prosperous civil engineer, he was expected to follow the family profession but was finally allowed to study law at Edinburgh University. Stevenson reacted forcibly against the Presbyterianism of both his city's professional classes and his devout parents, but the influence of Calvinism on his childhood informed the fascination with evil that is so powerfully explored in Dr Jekyll and Mr Hyde. Stevenson suffered from a severe respiratory disease from his twenties onwards, leading him to settle in the gentle climate of Samoa with his American wife, Fanny Osbourne.