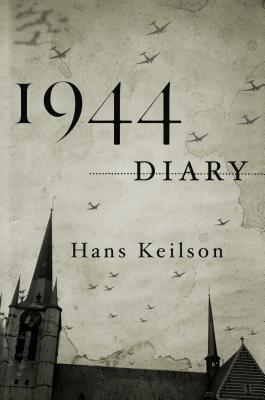 Description
---
"[1944 Diary] is a deeply personal account, made even more remarkable that it was written during World War II and the horrors of the Holocaust . . . A moving and fascinating read." —Library Journal
In 2010, Farrar, Straus and Giroux published two novels by the German-Jewish writer Hans Keilson: Comedy in a Minor Key—written in 1944 while Keilson was in hiding in the Netherlands, first published in German in 1947, and never before in English—and The Death of the Adversary, begun in 1944 and published in 1959, also in German. With their Chekhovian sympathy for perpetrators and bystanders as well as for victims and resisters, Keilson's novels were, as Francine Prose said on the front page of The New York Times Book Review, "masterpieces" by "a genius" on her list of "the world's very greatest writers." Keilson was one hundred years old, alive and well and able to enjoy his belated fame.
1944 Diary, rediscovered among Keilson's papers shortly after his death, covers nine months he spent in hiding in Delft with members of a Dutch resistance group, having an affair with a younger Jewish woman in hiding a few blocks away and striving to make a moral and artistic life for himself as the war and the Holocaust raged around him. For readers familiar with Keilson's novels as well as those new to his work, this diary is an incomparable spiritual X-ray of the mind and heart behind the art: a record of survival and creativity in what Keilson called "the most critical year of my life."
Offering further insight into Keilson are the sonnets he wrote for his lover, Hanna Sanders, which appear in translation at the back of this volume.
About the Author
---
Hans Keilson is the author of Comedy in a Minor Key and The Death of the Adversary. Born in Germany in 1909, he published his first novel in 1933. During World War II he joined the Dutch resistance. Later, as a psychotherapist, he pioneered the treatment of war trauma in children. He died in 2011 at the age of 101.

Damion Searls is an American writer and translator. He grew up in New York and studied at Harvard University and the University of California, Berkeley. He specializes in translating literary works from Western European languages such as German, Norwegian, French, and Dutch. Among the authors he has translated are Marcel Proust, Rainer Maria Rilke, Robert Walser, Ingeborg Bachmann, Thomas Bernhard, Kurt Schwitters, Peter Handke, Jon Fosse, and Nescio.
Praise For…
---
Praise for 1944 Diary
"An excellent English translation . . . As much an investigation of its author's psychology as a document of its period." —Dorian Stuber, Numero Cinq
"Here is found [Keilson's] humanity, the tender and daring vulnerability." —Peter Lewis, Star-Tribune (Minneapolis)
"[1944 Diary] is a deeply personal account, made even more remarkable that it was written during World War II and the horrors of the Holocaust . . . A moving and fascinating read." —Library Journal
Praise for Hans Keilson
"The Death of the Adversary and Comedy in a Minor Key are masterpieces, and Hans Keilson is a genius . . . Read these books and join me in adding him to the list, which each of us must compose on our own, of the world's very greatest writers." —Francine Prose, The New York Times Book Review
"What distinguishes Keilson from other writers on the Nazi era is his uncanny understanding of the persecutor as well as the persecuted." —Time
"Keilson's novels, poems, and essays explore the destructive impulse at work in the twentieth century, down to its deepest psychological and spiritual ramifications." —Jury citation, 2008 Die Welt Literature Prize
"[Keilson] depicts complicated human interactions . . . with a precocious mastery of nuance and full comprehension of what can't be said." —Judith Shulevitz , The New York Times Book Review