The Door at the End of the World (Hardcover)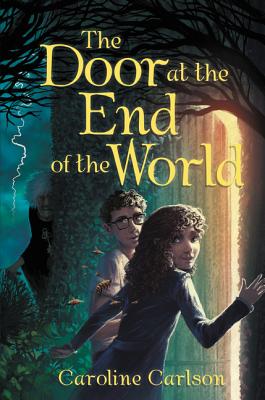 Staff Reviews
---
Reviewed by Amelia
The Door at the End of the World is a brain-exploding-because-it's-so-cool book and I would totally recommend it. It is obviously a door at the end of the world, but not in a way that you would think. It is actually one door at the end of one world. There are eight worlds in all. The main character is Lucy Esberlee, and she really wants a peaceful life with her boss, the Gatekeeper. The Gatekeeper guards and lets people through the door. But one day the Gatekeeper goes missing, and the door gets stuck. So they go to the government of the eight worlds, and find out all of the doors are stuck. It is a really good genre, fantasy.
— From
Young Readers Advisory Board
Description
---
An otherworldly middle grade story perfect for fans of A Wrinkle in Time and Stranger Things from the author of the Very Nearly Honorable League of Pirates series and the Agatha Award nominee The World's Greatest Detective.
What begins as a rather unremarkable Tuesday quickly turns to disaster when Lucy, the Gatekeeper's deputy, discovers that her boss has vanished and the door connecting Lucy's world to the next world over is broken—and it all might be Lucy's fault.
To save the Gatekeeper and set things right, Lucy must break the rules for the first time ever and journey with an otherworldly boy, a suspiciously sneaky girl, and a crew of magical bees into the seven worlds beyond her own.
But Lucy isn't the only one breaking the rules. As dangers gather around her, she learns she's up against a sinister force that's playing with the delicate fabric of time and space, no matter what the deadly costs or consequences.
Lucy's never had to save the world before—and now, somehow, she's got to find a way to save eight of them.
About the Author
---
Caroline Carlson is the author of the Very Nearly Honorable League of Pirates series and The World's Greatest Detective. She holds an MFA in writing for children from Vermont College of Fine Arts and lives with her family in Pittsburgh, Pennsylvania. You can visit her online at www.carolinecarlsonbooks.com.